"I

just

wanted

to

let

you

know

that the

cufflinks

arrived

and

my

hubby

was

thrilled

with

them

!

He

was

very

impressed

that

they

were

the '

real

deal

'

campag

.

He

had

a

dinner

with

his

cycling

team

last

night

to which

he

wore

the

cufflinks

and

they

were

all suitably

impressed

! Thanks for a unique gift and the great quality." - Monique M.
"I've received my order today, it's beautiful! I bought it for my boyfriends birthday and I think he will be really love it. Thank you so much for your hard work and amazing customer service. I wish you all the very best!"

Rowan A.
"Lovely, gift for a friend. Fast delivery to the UK. Many thanks!" Miffy L.W.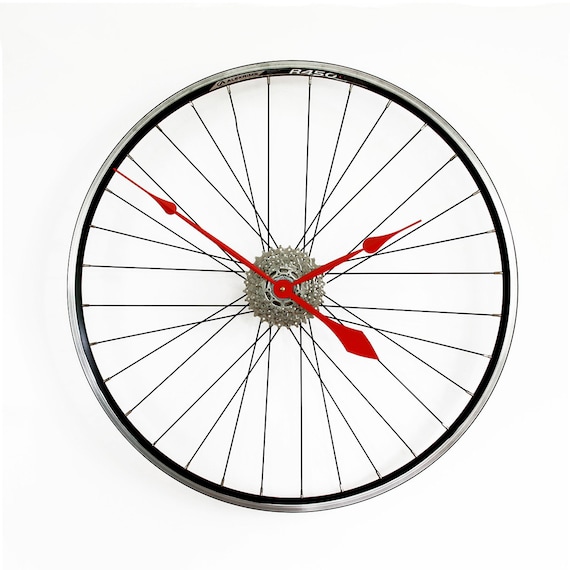 "Arrived
right on time
, awesome product with such a cool sentiment. Would definitely
buy from your
s
tore again" - Brodie M.
"*LOVE* these cufflinks! They were a well received gift by the cyclist in my life :) Great quality, gorgeous little box, and excellent communication from Emma and Ivan. Thank you so much for the speedy shipping and I'll visit again for more treats!" Lisa P.
"These earrings get compliments whenever I wear them!" Kelly I.
"This store is fantastic! I contacted them about an order to ensure that I received the larger clock. They were extremely accommodating and were very prompt to respond. When the product was purchased they were happy to send to a different address. The clock was sent promptly. Excellent seller!!!"

Cassie L.
"Awesome earrings, exactly as described! They seriously look like feathers, sooo cool! Thanks!" Lucy F.
"A very clever and handsome item. My husband loved it. This is the perfect gift for the hard to buy for cyclist. Shop owners very pleasant and communicative, and expeditious in shipping out." Lisa G.
"I was thrilled to snaffle a pair of these, they're such a fantastic twist on the existing black design!" Sarah M.
"Absolutely perfect and just as described. Super speedy delivery too! Would definitely recommend this store!" Claire A.
"The earrings are beautiful! I love them! And I know the friend I am gifting them too, will also love them! Thank you!" Trish T.
"Just perfect! Exactly what we wanted and as described" Claudia D.
"Gorgeous! Have worn this every day since it arrived. Thanks Tread & Pedals!" Sarah
"I actually gasped when I opened the package and first laid eyes on them. Alluring, and light (if not lighter) than a feather. I am going to feel so special wearing these for an upcoming wedding I'm in." Anna V.
"Love them! Great craftsmanship, and beautifully packaged" Suzanne C.
"Looks great & is different to any other belt" Matthew H.
"This is such a great gift for any biker you know! Great quality and accurate shipping time frame!" Meredith W.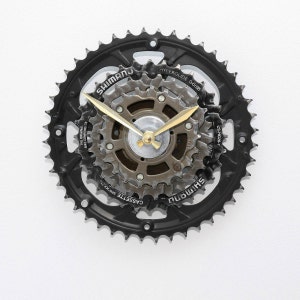 "This clock is so great and this shop is great to work with! Timely responses, timely shipping, great craftsmanship. Highly recommended." Rebecca
"Fabulous, well made and shipped fast! Thanks so much!" Moina M.
"Beautiful craftsmanship! Love, love, love this belt as a gift for men :)" -
Alisha
R.
"Looks great! Very excited to give this gift" Ash P.
"Very prompt & efficient. Exactly as described." Matthew H.
"...

I'm an insufferable vegan. WHAM! Package deal, baby!" Toby M.
"The owners responded to any questions very promptly and kindly. I bought 3 Christmas stars as gifts for bike owners and they loved them!!!" Judy B.
"Super quic
k service and posting! Wonderfully quirky and well made item.
Love it."

-
P
am
"Sturdy, masculine and practical (like me)." Adam Z.
"I liked the earrings so much I dyed my hair to match!" Tamara S.
"Great addition to our Christmas tree for my cycle mad husband. Thank you!" Ashley F.
"Wonderful gift for my bicycle loving groom, they will be a quirky addition to
his wedding outfit!" - Liana J.
"Great handmade product, delivered speedily" Jessica K.
"Thanks, delivery was fast and the products were well explained.

I love the bottle openers great idea and well made."

- Laura
"Very cute and whimsical way to recycle a bike chain, a great stocking stuffer for the cyclist in my life. Thanks!" Lisa G.
"This clock is so great and this shop is great to work with! Timely responses, timely shipping, great craftsmanship. Highly recommended." Rebecca T.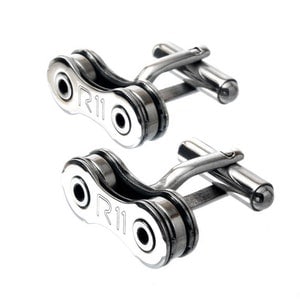 "Lovely gift for my husbands birthday. The gift box was an unexpected beautiful touch." Cindy M.
"Love how the actually necklace is bike tube and is gentle on skin, and pendant move, like spins and it so awesome! Best part of the necklace watching the bearings move" - Olive
"Super quick shipping. Presented in a quality box. And great quality cuff links.
A really cool gift for my cyclist finance"

- Scarlette
"

I can't tell you how much I love and get compliments about the pair I have. They're divine" - Louiza H.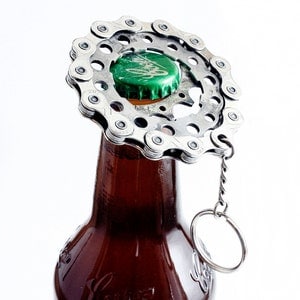 "Great product! Looking forward to giving it as a gift." - Dane P.
"Very cute. Nice and light, so it won't weigh the tree branch down!" Roxanne M.
"My husband is so hard to buy for and to have him tell me he was going to use this the minute after I gave it to him is a sign of a great item. Shop keeper very pleasant and efficient." Lisa
"Shipped quick! Bought this for my cousin who loves bmx and also
works
on
bikes and he was amazed at how they made it he thought it was really cool."

- Amanda M.
"Love these bracelets! Wonderfully made!" Crystal L.
"Great item - super fast shipping! Many thanks!"

Eric A.
"Great earrings, artistic, upcycled & light to wear. Thank you." Kerryn R.
"This was a present for my sister in law and she loved it!" Kristy
"I think it is fantastic! A great gift idea for someone who already has
everything"

- Angela
"Fantastic, fantastic, fantastic service! Oh and personable too".

- Kirsty
"My future husband was thrilled to receive these - so unique and so
appropriate for a bike lover! Very quickly sent and received, much
appreciated." - Lisa R.
"I love my mine and always get comments on them. The hardest thing is deciding black or blue" - Mandy L.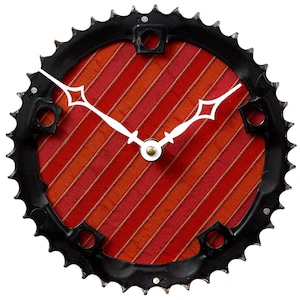 "Thank you so much it was the perfect present!" - Kirsty
"Excellent little gift for the cyclist in your life, shipped quickly, good quality." - Alexandra P.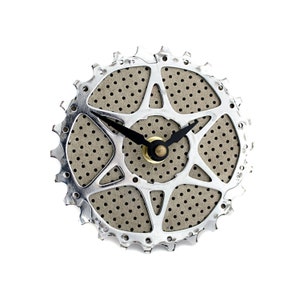 "Arrived and is working beautifully! Thanks." - Lori K.
"Love this ornament! Very cool idea and great seller!" Toni & Nancy
"Very unique item! Received quickly." Lynsey W.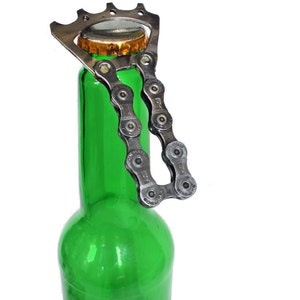 "So unique and well made. Love it!" Rebecca T.

"Great customer service great item and delivery time was above average" Trish M.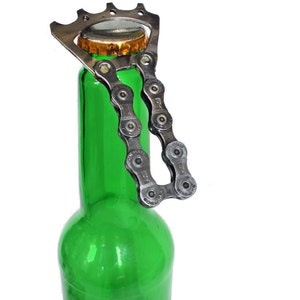 "My husband loves the bottle opener. Took 2 weeks exactly from Australia to Arizona. Thanks!" Ashley H.
"Good quality and fast shipping." Tatyana M.
"Curious item, well made : )" Veneta G.
"Was a gift for my brother, an avid cycler, who absolutely raved about it. Shipping was nicely prompt considering how far it had to come." Lorelie B.
"My brother in law thought this was amazing!!" Kristy
"Beautiful, sustainable, lightweight, got a couple of compliments already" Laura H.
"My giftee loved it! It was exactly as described. Since it was a gift, they also very nicely offered to include a note from me with the gift." Katie L.
"My husband LOVES this belt. He wears it every day! He is so hard to shop for, it was the perfect gift. Shop owners very responsive to convos and pleasant. Package shipped out quickly, so I received it in plenty of time for the holidays." Lisa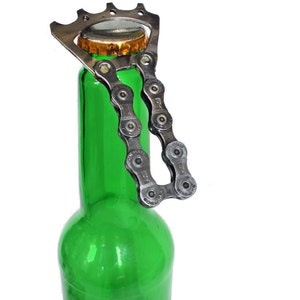 "My openers arrived really quickly. They are really clever and unique, thanks" Sally M.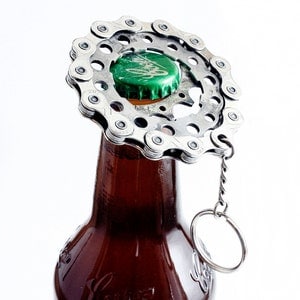 "Just what I was looking for. Super fast shipping got it to me in time to give as a last minute gift. Very happy. Thank you!" Jason R.
"Love these!! They are the perfect addition to my quirky collection!" Mara S.
"Purchased this item for my dad for his birthday. He loves it!" Cyntha M.
"Love the quirkiness of this lovely piece of art for a bicycle man person." Fay P.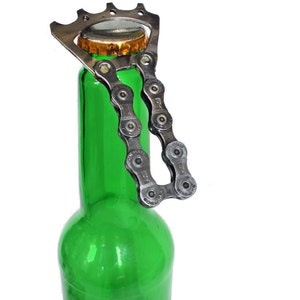 "Very unique, love it! Great product" Danielle C.
"Brilliant service. Item arrived as described and was exactly as it appeared in the pictures." Heather W.
"Love my new belt. The blue is FANTASTIC." Kathryn E.
"Love them! Beautifully made, with fast delivery" Adrienne P.
"Emma and Ivan are so helpful. I had shipping issues and they were so
accommodating. I highly recommend their stuff and their customer service
is over the top. Thanks Emma and Ivan!" - Sally